About Kamra® Corneal Inlay
The Kamra® Corneal Inlay is an innovative treatment of presbyopia (an aging eye condition) and has helped countless individuals see clearer with the limited use of reading glasses or contacts. It's a safe, effective, and cost-efficient way to achieve a clearer range of vision-near and far. At Mattioli Vision Professionals, a Houston vision center, we've performed thousands of corneal implants, so you can have confidence you'll receive the best vision care in the nation.
What is the Kamra® Corneal Inlay?
The Kamra corneal inlay surgery is a safe, effective way to treat presbyopia, more commonly referred to as the aging eye condition. Not only will patients rely less on reading glasses, they will be able to have a natural range of vision, no matter how close or far objects are. It's also a long-term solution. As presbyopia progresses, the Kamra® inlay will continue to provide clearer vision. The inlay looks much like a contact lens (except much thinner) and sits snugly between the layers of your non-dominant eye's cornea. So, if you want to rely less on reading glasses and contact lenses, schedule a consultation today with a Houston eye surgeon and find out if the Kamra® near vision inlay is right for you.
Simply put, presbyopia is a natural part of life. As you grow older, it may become harder to focus your eyes, especially on objects that are close up. Many sufferers experience its effects each and every day without realizing it. Have you ever found yourself squinting to read a book or small text on your phone? Perhaps you've tried turning on a bright light hoping the blurriness would go away. Sadly, presbyopia can affect almost every aspect of your life. Whether you're trying to dial a loved ones phone number or struggling to perform a simple daily routine, blurred near vision is a truly frustrating condition. According to the National Eye Institute (NEI), a division of the National Institutes of Health, presbyopia is a natural result of the aging process and is caused by the hardening of the lens inside the eye. This can result in difficulty reading small print, seeing nearby objects, and headaches caused by the inability to focus on things close to you. The NEI indicates that people over 35 are at risk for this progressive condition, with those over 41 most likely to develop presbyopia. Unfortunately, presbyopia increasingly gets worse as time goes on. If you occasionally need reading glasses in your 40s, you will most likely have an even greater need for them in your 50s. Unlike young eyes, eye lenses suffering from presbyopia are not nearly as flexible and have a difficult time focusing on nearby objects. Thankfully, the Kamra® inlay is effective in treating presbyopia and can greatly restore your near vision so you can rely less on reading glasses and contacts.
Reviews
"Dr. Mattioli performed my Lasik surgery yesterday. The process was quick, painless and easy. The entire team is very professional and very helpful. If you are thinking about getting Lasik you need to come here. My eye sight is now perfect. This procedure is life changing!"
- A.F. /
Google /
Nov 26, 2020
"Todo el personal desde la que te atiendo al teléfono 📱 la recepcionista, los asistentes las de finanzas y por supuesto el doctor hacen un excelente trabajo, rápido y te ayudan a relajarte antes del proceso, terminas el proceso y ya puedes irte a casa, una ves descansan las horas que te dicen ves 20/20. Gracias Matiolli vision team!"
- Y.F. /
Google /
Nov 23, 2020
"Great Doctor and Professional staff, Feel like family with all the staff membersExcellent work"
- Anonymous /
Vitals /
Nov 22, 2020
"Great Experience It Was So Fast And Everyone Is So Friendly Highly Recommended! After 12 Years Of Wearing Glasses No More ! Thank You To Everyone That Made This Experience Great! 🤩🤩"
- V.T. /
Google /
Nov 21, 2020
"una vision natural te da satifacion, muy nervioso al principio pero el profecional se encargo en hacerme sentir muy vien ' mi primer experiencia y me senti muy vien gracias federico mattioli .. lo recomiendo"
- Anonymous /
Vitals /
Nov 16, 2020
Previous
Next
How the Kamra® Inlay Works
Rather than treating both eyes with inlays, the Kamra® corneal inlay is used only on the non-dominant eye and is placed inside the cornea. The inlay is composed mostly of water and is designed to be comfortable. In most cases, the Kamra® corneal inlay procedure takes about 15-20 minutes to perform in an outpatient setting but may vary depending on how many procedures or treatments you undergo. If needed, Dr. Mattioli can combine the procedure with other vision correction procedures such as LASIK. It's important to set up a consultation before you seriously consider this procedure, but here's what to expect if you choose to undertake this innovative surgery.
Dr. Mattioli and his professional staff will examine your eyes to ensure that they are healthy and you are a good candidate for Kamra® near vision inlay surgery.
During the surgery, you will be awake and your non-dominant eye will be numbed to ensure there's no pain or discomfort throughout the procedure.
You may feel slight pressure on your eye, but this is commonly experienced.
A laser will use pinpoint accuracy to place a small incision on the surface of the cornea of the non-dominant eye. As mentioned before, you won't feel any pain due to the eye drops previously administered.
The Kamra® corneal inlay will be inserted through the incision and placed into position.
Once the tiny lens has had time to adhere to the cornea, the incision will close without any sutures and seals on its own just like LASIK. The patient can return to his or her regular activities.
What to Expect After the Procedure
Immediately after the procedure, you may be sensitive to bright lights. Like after most surgical procedures, time is required to properly heal, which can greatly be reduced if you follow Dr. Mattioli's post-procedure instructions. It's common to have watery or itchy eyes, but these irritations will pass as long as you refrain from touching or rubbing them. Recovery time varies from patient to patient, but expect to be able to resume most daily activities within 24 to 48 hours. Within a week most patients experienced drastic results. However, it's important to note that every recovery period is different. Some experienced quick results while others saw a gradual difference. After the procedure, you may experience halos, double, or temporary blurred vision. You may also have trouble with night vision and color related issues. Slight pain, dryness, stinging, or general discomfort may be experienced for short periods of time. Kamra® corneal inlay does not entirely eliminate the need for reading glasses or contacts but has been proven to greatly improve your near vision. The corneal inlay can be surgically removed. In most cases, the patient's vision returned to its original state before the initial procedure, but these results are not guaranteed.
Schedule a Consultation Today
The experts at Mattioli Vision Professionals have performed countless corneal inlay procedures, along with other essential vision correction procedures like cataracts and LASIK surgery, so you know you're in the right hands. Houston is home to some of the best doctors in the world, and Dr. Mattioli continues this tradition by upholding high standards of excellence. Along with his trained staff, he is dedicated to offering personalized and compassionate experiences for each and every patient. At Mattioli Vision Professionals, we're more than eye care experts; we're dedicated to your vision. Schedule your consultation with Mattioli Vision Professionals today.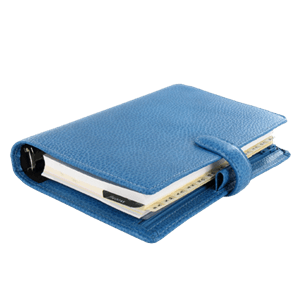 Related Procedures